Written by Rupert Zeng | Expected Reading time 8 mins
Live dealer casino releases are becoming increasingly common. Due to the advancements in online casino technology and the sheer popularity of live dealer online games, more and more gamblers are playing at live online casino sites. For this reason, we feel it is essential for both experience and newbie live dealer casino players to be aware of the terminology and definitions which they will need for playing live casino games.
For new players, starting at live casinos can be rather daunting. In fact, even experienced players sometimes have difficulties with the various terminology surrounding live games. it is for this reason why the Top Live Casinos team decided to write this guide dedicated to helping players get to know all of the live casino definitions needed to play.
Learn all of the terms written here, and you will be on your way to mastering the live casino world in no time. Here is our A to Z glossary for live casinos and live casino games.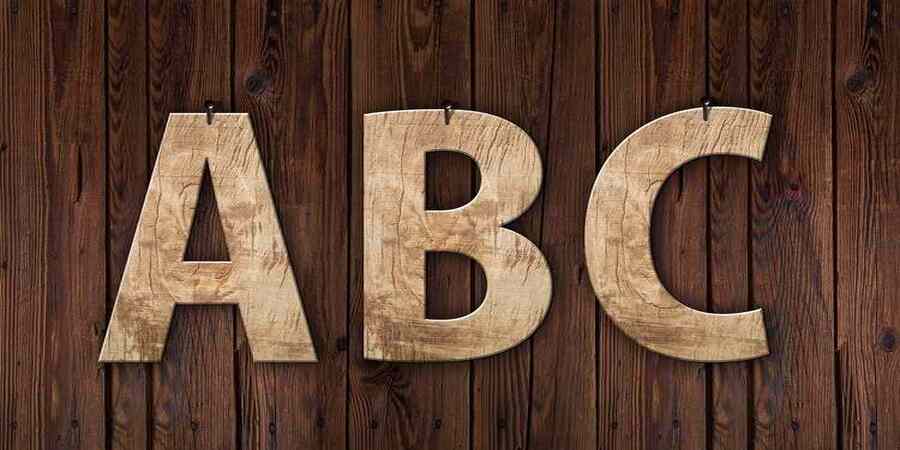 A is for… Ante – This is the initial bet in a card. For example, poker.
A is for… Action – When a layer is required to make an action, they must do it within the time limit so that the action can pass to the next player or dealer.
B is for… Baccarat – A popular casino game originating from France. Baccarat is now one of the most popular and exciting live dealer table games in the United Kingdom.
B is for… Blackjack – One of the most popular casino games of the past 50 years, Blackjack has evolved and now comes in different variations. One of the best Blackjack games online is live Blackjack.
B is for… Banker – Some casino games allow you to stake money on the banker, in Baccarat for example.
B is for… Bankroll – A players bankroll is the term used for the total amount of money they have put aside to use for gambling purposes. A bankroll is an important aspect of poker as it is used to determine what stakes should be played at.
B is for… Basic Strategy – All live casino games have strategies and some are better than others. Basic strategy is also the main strategy used in live Blackjack. See our guide to Blackjack Strategies for more information.
B is for… – Betting Limits – Betting limits are determined by the developer, but all live casino games have betting limits which equal the lowest you are able to bet and the highest you are able to bet on a certain game. Betting limits vary from game to game.
B is for… Bust – Bust is the phrase used in Blackjack when the player or dealer goes over 21. Whenever a player or the dealer goes bust, they lose.
C is for… Call – A call is a term used in several different live casino games which means to match the previous bet. It is a term most commonly used in Poker.
C is for… Casino Hold em – Casino Hold em is a popular Poker variant which can be played at live casino sites. See our Casino Hold em review for more information.
C is for… Check – Check is a term used in poker which signifies that the player is passing the play on to the next player without making a wager.
C is for… Chips – Chips represent real money wagers o the live dealer game table. Chip values differ and depend on the colour of the chip.
C is for… Craps – Another popular casino game which can be played live online, Craps is a game of luck which involves rolling a pair of dice.
D is for… Deal – Deal refers to an action which deals the cards in a game of Blackjack or Poker.
D is for… Dealer – The dealer is the person who runs the game and deals the cards, a very important aspect of any live casino game.
D is for… Dealer Button – In a game of Poker, the player sitting on the dealer button is in the best position as they can act last out of all the players after the flop.
D is for… Deposit – Making a deposit is when the player adds real money to their bankroll. This can be done with a variety of methods when playing online. See our live casino payments page for more information.
F is for… Fold – In live casino games, fold means to decide against staying in the game any longer and you forfeit your hand until the next dealer round.
F is for… Flop – The Flop is a term used in Poker and is the nickname for the first three community cards in Texas Hold 'em and Casino Hold 'em poker.
G is for… Gameshow Games – These are new and involve state of the art technology which bring live casino gameshow games straight to your home.
G is for… Gonzo's Treasure Hunt – A new and popular live casino gameshow game.
H is for… Hand – A hand is either the current card combination you are holding or one made up of other combinations which you are aiming to hold.
H is for… High Roller – A high roller casino player is someone who bets a lot of money and has a big bankroll with which to bet with. Blackjack is a popular game for high roller live casino players.
H is for… Hot Numbers – This is a term usually used in Roulette and describes numbers which have been winning numbers in previous rounds.
L is for… Insurance Bet – an Insurance bet is a bet used in Blackjack. This bet is available if the dealer is showing a face up Ace. Placing this bets pays out if the dealer goes on to hit Blackjack and usually pays out 2:1.
L is for… Live Online Casino – A live online casino lets players access a whole range of live casino games which they can lay from their laptop, desktop or smart phone device or tablet.
L is for… Live Chat – All online casinos offer a customer support service which usually comes with a live chat. This allows you to speak directly with your casinos customer relations team in case you have any problems. The live chat is available to all players.
L is for… Lobby – The casino lobby is where you will find all of the live casino games.
L is for… Lightning Roulette – This is a modern variation of regular Roulette.
L is for… Lightning Numbers – An aspect of Lightning Roulette, the Lightning round is where random numbers are struck by lightning. These numbers will payout if the player has placed bets on them. For more information, see our Lightning Roulette review.
M is for… Maximum Bet – This is the maximum amount of money you can bet in a game. The maximum bet level will vary depending on the live casino game you are playing.
M is for… Minimum Bet – This is the minimum amount you are allowed to bet/stake on a game. This will vary from game to game.
M is for… Multiplier – Multiplier is found in some live casino games and is used to multiply your payouts by a certain number of times. Multipliers can reach above and beyond 500. If you see an x in front of a number, this usually means a payout. For example, 500x means that there is a multiplier of 500. Live dealer multipliers can be found in Lightning Roulette, Gonzo's Treasure Hunt and other live casino gameshow games.
N is for… Natural – A term used in Blackjack, a natural is hitting exactly 21. It is also known as Blackjack.
O is for… Odds – Odds means the probabbility of winning against the casino. RTP (return to player) is typically used to denote the odds.
P is for… Payout – All casino games have payouts, some of which are higher than others. The payout usually informs you of the maximum you can win times by your wager.
R is for… Return to Player – This is a percentage out of 100 and determines how much percent is returned to the player in the long run.
R is for… Roulette – A popular casino game which can be played at live casinos. Luck based.
S is for… Shoe – All live casino card games feature a show which stores decks of cards. Most live dealer card games use 6-8 decks in a shoe, but there are some which only use one deck.
S is for… Strategy – Live casino games often have several different strategies which players can utilise to help them win. See our casino game strategies section for more information.
T is for… Tilt – Tilting is when players become so infuriated with losing that they begin making foolish and rash decisions to try and recover their losses. To prevent tilt, you should log out, turn off your computer and go do something else.
V is for… VIP – VIP live casino players receive special privileges from their online casino. These privileges can range from free cash to play up to free holidays and cars.
W is for… Wager – This simply means to place a bet in a game.
CONTRIBUTORS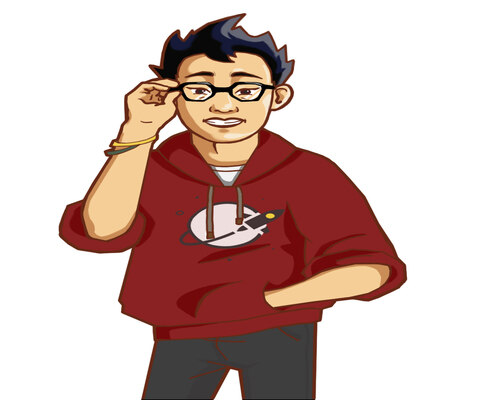 Greetings, I'm Rupert Zeng
Rupert Zeng is a recent graduate and is responsible for all the guides on TopLiveCasino. Rupert loves everything about the technical aspects of live casino games. He also loves coffee.
Technical analyst since 2022