Written by Rupert Zeng | Reading time 4 mins
Craps is a classic casino table game renowned for how easy it is to play. The objective of the game is simply to bet on the outcomes of the roll of a pair of dice. Live Craps gives players the feel of a real casino from their own home as the online version comes with a professional dealer, just like a real casino.
This Live Craps review will give you all of the information you need to know on Live dealer Craps. Our team will help you to learn the rules of Craps as well as where you can play live Craps for real money in the United Kingdom. This review will begin by guiding you through exactly how to play live casino Craps as well as all of the rules of live Craps. We will then discuss the side bets available before talking you through the payout and RTP of live Craps online. Finally, we will give you any final game information which we feel you need to know before giving you the final verdict of the TopLiveCasinos team.
LIVE CASINOS WHERE YOU CAN PLAY LIVE CRAPS
HOW TO PLAY LIVE CRAPS
If you do not yet know how to play Live Craps online for real money, then you have come to the correct place. This Live Craps guide will inform you exactly how to play Live Craps at UK live casinos.
First of all, you should know that Live Craps can be played 24/7. Whenever you want to play Live Craps, all you have to do is load up your chosen live casino from your internet browser or app and play.
Evolution Gaming's Live Craps offers an 'easy mode' which caters to new players who want to play the game with fewer betting spots. This is recommended for anyone new to the game. Easy mode allows the player to place simple bets whilst full mode allows access to all of the betting types available. There is also a tutorial which is extremely useful for anyone struggling to learn the rules.
As aforementioned, how to win when playing Live Craps is based on your ability to predict the result of dice throws. It should be noted that Craps is a game based purely on luck and you play directly against the casino/banker.
The steps below detail how to play Live Craps for real money in several simple steps. See the next paragraph for Live Craps rules.
Login to your live casino account and head to the live casino lobby – To begin, simply login to your live casino account and go to the live casino lobby section. From there, find Live Craps and click the play button. If you do not yet have a live casino account, then you can choose a live casino on this page and register.
How to place bets – There are several different bets which can be placed whilst playing Live Craps. It is even possible to place several different bets during the same hand. Live Craps usually has a betting limit from £1 up to £10,000.
The live dealer begins the play – It is at this point where the live dealer will roll the Craps dice. The result of the throw will determine the winners and losers of the hand.
Winnings are paid out – Once the results have been established, winnings are paid out.
A new betting round begins – The process will now begin all over again. Sometimes there are small pauses at the start of a new betting round if it is time for the live dealer to change shifts.
LIVE CRAPS: THE RULES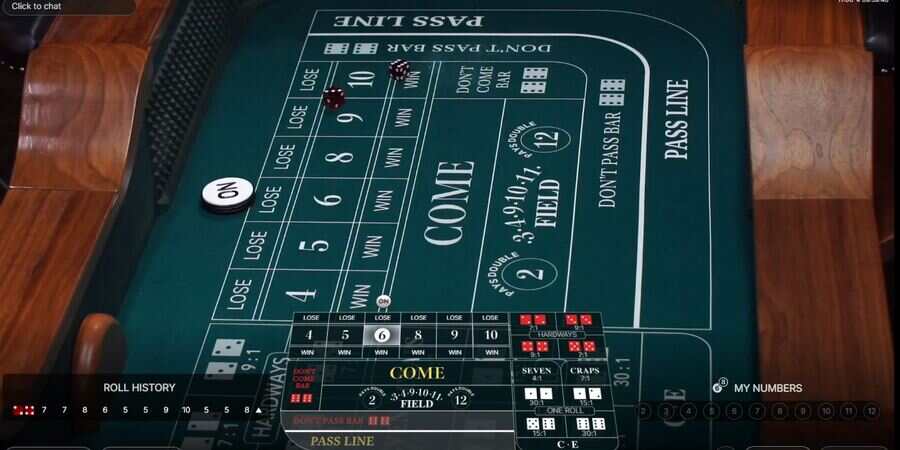 Live online Craps is hosted by a live dealer. Hundreds of different players can all bet during a single game round. The objective of the game is to predict the roll of two dice, essentially. However, the game is structured around the pass line bet.
Bet by placing chips on the pass line on the Craps table.
The 'Shooter' then rolls the dice in what is called a comeout roll.
Pass bettors win if the roll is a 7 or 11 and lose if it is a 2,3 or 12. Any other number then becomes 'The Point'.
The shooter then keeps rolling the dice until he either rolls the same number again to win an even money payout, or rolls a 7 in which case he loses.
If the shooter makes his point, he rolls again with a new comeout roll. If he does not make his point, the dice rotates to a new shooter.
All other players are able to make bets when they are not playing as the shooter, the instead bet on what they predict the shooter will roll.
CRAPS LIVE PAYOUTS
Payouts when playing Live Craps vary depending on the winning bet. We have highlighted for you all of the payouts you will receive depending on the type of bet place below:
BET
PAYOUT
Pass Line/Don't Pass
1:1
Come/Don't Come
1:1
Taking Odds Pass Line/Come
4 or 10
5 or 9
9 or 8
2:1
3:2
6:5
Lay Odds Pass Line/Come
4 or 10
5 or 9
6 or 8
1:2
2:3
5:6
Place to Win 4 or 10
9:5
Place to Win 5 or 9
7:5
Place to Win 6 or 8
7:6
Place to Lose 4 or 10
5:11
Place to Lose 5 or 9
5:8
Place to Lose 6 or 8
4:5
Hard 4 or 10
7:1
Hard 6 or 8
9:1
ONE ROLL BETS
Field
3,4,9,10,11
2 or 12
1:1
2:1
Seven
4:1
Craps
7:1
Craps 2
30:1
Craps 3
15:1
Craps 12
30:1
Eleven
15:1
C – E
2, 3, 12
11
3:1
7:1
Please be aware: Malfunction voids all pays and play.
LIVE CRAPS RTP (RETURN TO PLAYER)
When played at the UK's best live casino sites, Live Craps has an RTP of 99.17%. However, different bet types offer different RTP levels. Therefore, the RTP range is 83.33% – 99.17%. You can find Live Craps on our list of live casino games with high RTP's.
CRAPS LIVE: FURTHER GAME INFO
Although live dealer craps may seem like a complicated game at first glance, it is actually rather easy once you have played several rounds. Additionally, payouts are relatively high and the RTP makes Craps one of the highest RTP live casino games.
In addition, Live Craps is available at most live casino's in the UK, for more information, please see or guide to live casino reviews in 2023.
GAME FEATURES
The game features are pretty basic. Overall, Live Craps is designed to bring the look and feel of a real casino to your home. The main feature is obviously the live professional dealer.
Evolution Gaming have also added features including 'My Numbers' which shows you the numbers on the dice you need together with possible payouts to make the game much easier to keep up with. In addition, there is also a tutorial mode for beginners as well as an easy mode which showcases the straightforward bets only, this is great for new players.
Finally, the dynamic statistics feature allows you to see how other players are betting in real time.
DIFFERENT LIVE CRAPS GAMES ONLINE
There are several different variations of Craps which are available at live online casino lobbies in the UK. We have detailed them for you below:
VIDEO PERFORMANCE
All live online Craps tables are filmed with the use of expert video technology which are being broadcast in real-time from live studios. Live Craps can be played from all modern smartphone devices and tablets too.
TOPLIVECASINOS VERDICT ON LIVE BACCARAT

"Craps is a classic casino game noted for its unpredictable excitement. Although not the easiest game to learn, Evolution's Live Craps offers a fantastic tutorial. Craps Live gets the thumbs up from us."

— TopLiveCasino's Live Casino Team
CONTRIBUTORS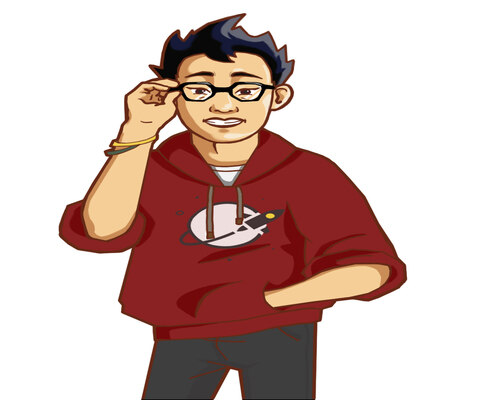 Greetings, I'm Rupert Zeng
Rupert Zeng is a recent graduate and is responsible for all the guides on TopLiveCasino. Rupert loves everything about the technical aspects of live casino games. He also loves coffee.
Technical analyst since 2022