Written by Rupert Zeng | Expected Reading time 4 mins
The TopLiveCasinos team is here to help you through all things related to live casino sites and games. For this reason, we have decided to write for you this guide on how to sign up to a live online casino. We have ensured to keep the instructions as simple and easy as possible. Therefore, if you have never signed up to an live casino before, by reading this guide you will know exactly how to do so.
SIGNING UP TO A LIVE CASINO SITE: WHAT YOU NEED
There are a few essentials you need to have in order to sign up to a live online casino site in the United Kingdom. We have outlined them for you below:
Email address – It is imperative that you have an email address when signing up to any live casino site. If you forget your password and you need to reset it, your email address is key to doing this. You can also receive special offers from the casino including any live casino bonuses which will be sent to your email.
Mobile phone number – The majority of live online casinos will require you to provide a mobile number. This will be used to verify your account, much like your email address.
Identity document – When it comes to making your first deposits and withdrawals, you need to provide your chosen live casino with a document which proves your identity. This can be a copy of your passport or driving license. This is also in order to verify your age. You must be 18+ in order to gamble online in the UK.
Proof of address – You will also be required to provide a proof of address. A utility bill of bank statement will be enough. Live casino sites ask for this so that they can comply with anti-money laundering laws.
REGISTERING AT A LIVE ONLINE CASINO: A STEP BY STEP GUIDE
If you have everything you need in order to start the registration process, you can begin. The next steps will guide you through exactly what you need to do in order to successfully register an account at a live casino site. Please bear in mind that this is specifically for signing up to UK live online casinos.
The process does not take long; around two – five minutes in total. We have outlined the five steps for you below.
STEP 1 – HEAD ON OVER TO THE LIVE CASINO YOU WOULD LIKE TO REGISTER THAT
First things first, go to the live casino site which you would like to play at. If you do not know which site to play at, you can head to our live casino reviews page which highlights plenty of high quality live casino sites. Click on the blue 'visit casino' button and you will be directed straight to the registration page.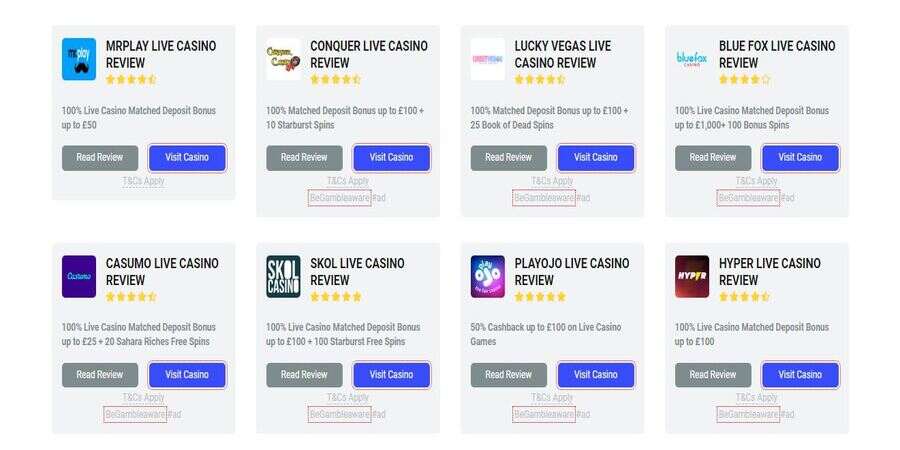 STEP 2 – FILL IN THE REGISTRATION FORM
Once you have been re-directed to your online casino of choice, you need to fill in the registration form. Simply follow the steps required. The information you will need to give will include the following:
Email address
Password
Full name
Username
Date of birth
Home address
Mobile phone number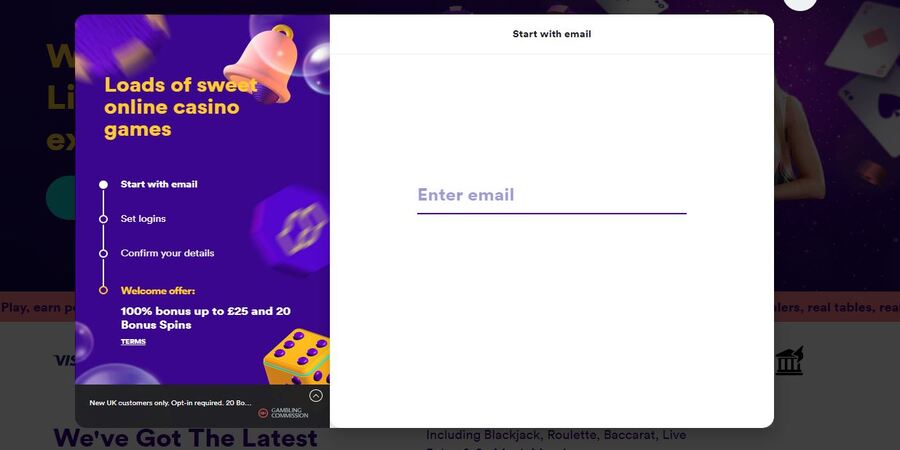 STEP 3 – READ AND AGREE TO THE TERMS AND CONDITIONS OF YOUR CHOSEN LIVE ONLINE CASINO
The final step to registering at a new live casino site is confirming that you agree to the live casinos terms and conditions. We always recommend you to read them before agreeing with them. If you breach any of the conditions your account may end up being closed and any funds may be confiscated.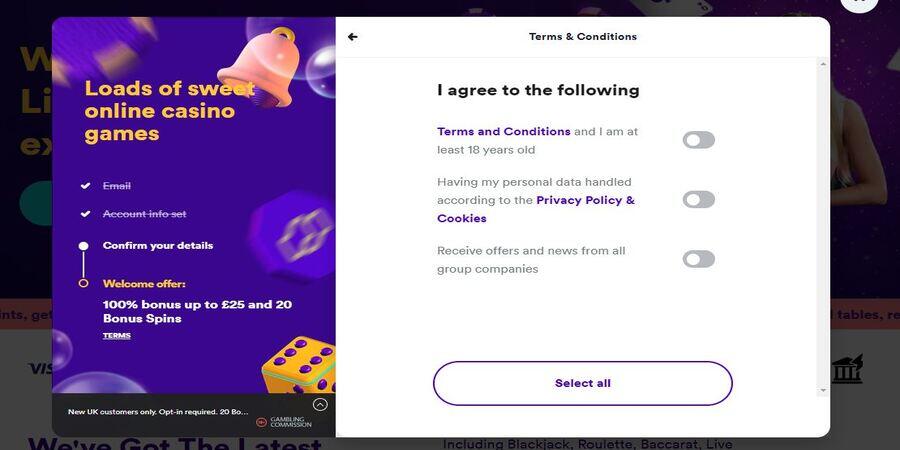 STEP 4 – SUCCESSFULLY CREATING YOUR ACCOUNT
Once you have agreed to the terms and conditions, you can now follow through to creating your live casino account. Please bear in mind that in order to begin playing, you must verify your identity.
VERIFYING YOUR LIVE ONLINE CASINO ACCOUNT
In order to prove that you are legally allowed to gamble, you must upload a copy of a verified identity document. Valid documents include the following:
Passport
Driving license
Government issued identity card
Residence permit
PROVING YOUR ADDRESS
All UK online casinos are required to submit to anti-money laundering and KYC procedures. This means that you are required to provide a proof of address so that the casino can verify that you live in the United Kingdom. Valid documents that you can upload include:
A recent utility bill
A recent bank statement
A recent tax statement
ADDITIONAL DOCUMENTS WHICH MAY BE NEEDED IN THE UK
As online gambling regulations continue to tighten in the UK, it has become apparent that a greater number of players are having to provide online casinos with proof of funds in order to prove that they can afford to gamble.
Proof of payment – You may be asked to provide a recent bank statement which states your monthly wage. This is so that the online casino can confirm that you can afford to gamble online. The UKGC does not want casinos to take advantage of vulnerable players.
Savings – You may be asked to provide the casino with proof of savings. Again, this is so that the casino is confident that you can afford to gamble.
MAKING DEPOSITS AND WITHDRAWALS AT LIVE CASINO SITES
Once your identity has been verified and you have proven that you can afford to play, you are now in a position to make your first live casino deposit. There are dozens of live casino payment methods which you can use in order to make your deposit. The most popular are debit card deposits and PayPal deposits. Other accepted methods include bank transfers, phone payments and pre-paid cards. Whichever method you use, deposits are usually processed instantly so that you can begin playing straightaway.
There are a few things to be aware of when you make your first deposit. First of all, there are plenty of live casino's online which offer new players first deposit bonuses. If you want to take advantage of such bonuses, you should know that certain deposit methods such as Neteller are excluded. This information will be highlighted in the bonuses terms and conditions. For more info, see our guide to live casino bonuses.
When it comes to withdrawing, it is imperative that you choose a withdrawal method which is registered in your own name. If you do not, the casino may close your account as it may believe that you are ding something illegal such as laundering money.
WHO IS NOT ELIGIBLE TO REGISTER FOR A LIVE CASINO ACCOUNT?
If you are wondering whether or not you are eligible to play at a live online casino, you can see below a list of reasons of who would not be eligible.
You are under the age of 18 – By UK law, anyone under the age of 18 is not allowed to gamble.
You already have an account – Each player is only allowed to have one account per casino site.
You are self excluded – All UKGC live casinos are apart of GamSTOP which is a website where players can self exclude themselves. Anyone who has self excluded will be stopped from being able to sign up at all live casino sites here at TopLiveCasinos.
CONTRIBUTORS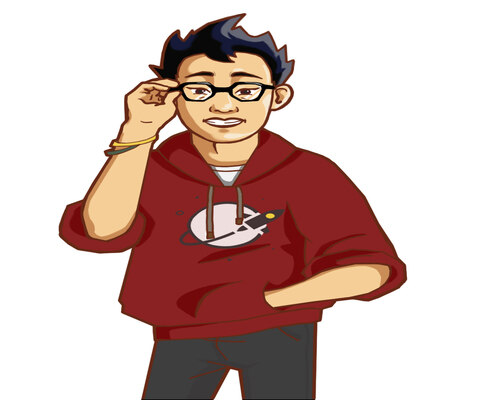 Greetings, I'm Rupert Zeng
Rupert Zeng is a recent graduate and is responsible for all the guides on TopLiveCasino. Rupert loves everything about the technical aspects of live casino games. He also loves coffee.
Technical analyst since 2022