Written by Rupert Zeng | Reading Time 5 mins
Finding the most effective way to play live casino games in 2023 can be the difference between hitting some huge wins or counting up some devastating losses. Fear not though as the TopLiveCasinos team is here to help you. Our live casino game guides instruct you on the best and most effective live casino strategies for individual live dealer games.
This guide will help you to learn all of the strategies and tips you need when playing Monopoly Live. If you have landed on this page accidentally and would first like to know a little more about the game, then you can read our guide dedicated to Monopoly Live here. We strongly advise that before you try out our Monopoly Live strategies, you learn all of the rules first. This will ensure that you can implement the strategies properly without second guessing.
There are four Monopoly Live strategies in total, and this guide will give you a basic outline of them all. The tips and strategies can be used by both new and experienced players as they are simple and easy to learn. The most efficient Monopoly Live strategies are extremely simple. In addition, you do not need to memorise all of the information here, we just advise you to keep this page open whilst you are playing Monopoly Live if you want to give yourself the best possible chance of winning.
The key component of all Monopoly Live strategies is to reduce the volatility to a point that suits your play style and bankroll. Before we begin, we would just like to reiterate that it is imperative that you know the rules of how to play Monopoly Live first. If you don't then read our guide on how to play.
TIPS TO HELP YOU BECOME A WINNING MONOPOLY LIVE PLAYER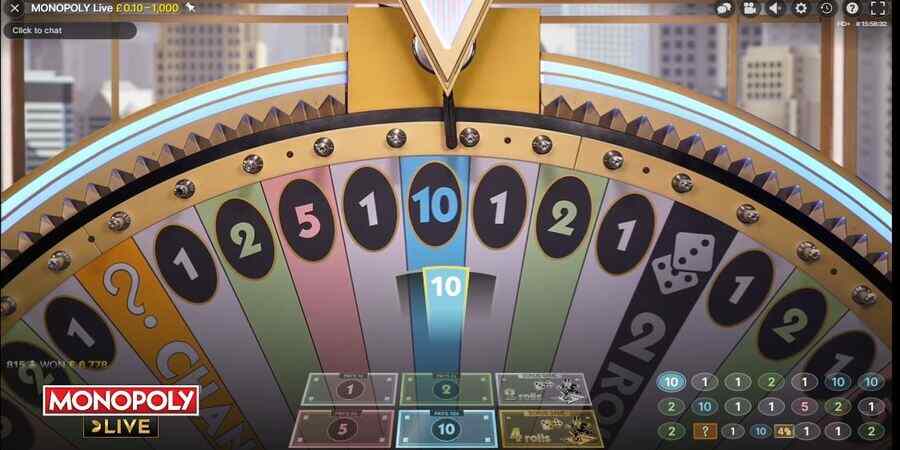 Monopoly Live allows players to bet on a variety of different outcomes. The bets all offer different payouts, RTPs and chances of winning. First of all it is important to place the bets which gives you the best possible chance of winning. The table below showcases each of the possible bets you can place, the probability of a winning outcome, the RTP and the maximum payout potential.
MONOPOLY LIVE: TABLE OF HOW IT WORKS
| | | | | |
| --- | --- | --- | --- | --- |
| SEGMENT NUMBER | NO. OF SEGMENTS | PAYOUT | RTP | PROBABILITY |
| 1 | 22 | 1:1 | 92.88% | 40.74% |
| 2 | 15 | 2:1 | 96.23% | 27.78% |
| 5 | 7 | 5:1 | 91.30% | 12.96% |
| 10 | 4 | 10:1 | 96.02% | 7.41% |
| Chance | 2 | Random | / | 3.70% |
| 2 Rolls | 3 | Bonus Round | 93.90% | 5..55% |
| 4 Rolls | 1 | Bonus Round | 93.67% | 1.86% |
From the table above we can easily summarise several points.
Betting on segment number 2 offers the highest RTP which is 96.23%.
1 in every 13 spins on average will result in a bonus round trigger.
4 rolls are poor value for money due to the low probability of 1.86%.
There is a higher than 68% chance that the wheel will land on a 1 or 2.
MONOPOLY LIVE TIP 1: USE THE MARTINGALE STRATEGY
The Martingale strategy can be used on numerous live casino games, including Monopoly Live. It is a simple one whereby the player doubles his/her stake after every loss. Using this strategy on Monopoly Live is a little trickier compared to using it on Live Roulette, but it is a good strategy to utilise nonetheless.
In order to make best use of this strategy, you must choose a segment number to bet on each time. Our advice would be to bet on segment number 2 which offers a decent payout of 2:1 and decent probability odds of landing of 27.78%. In addition, this will ensure that you are playing with an RTP of 96.23%.
MONOPOLY LIVE TIP 2: NUMBER 2 AND 2 ROLLS STRATEGY
This Monopoly Live top tip consists of only betting on the number 2 and 2 rolls segments. As aforementioned, the number 2 segments offer over a 1 in 4 chance of hitting and have the highest return to player level. This means that you will always have a bet which is likely to generate regular wins whilst also still having a chance to play the Monopoly Live bonus game which is where the huge wins can be triggered.
MONOPOLY LIVE TIP 3: PLAY AT A MONOPOLY CASINO
The best place to play Monopoly Live is at a casino which specialises in Monopoly Live casino games – PlayOJO Live Casino. PlayOJO also offers a variety of different Monopoly themed slot games as well as the excellent Monopoly Big Baller.
MONOPOLY LIVE TIP 4: NUMBER 10 AND ROLLS PROGRESSIVE STRATEGY
This Monopoly Live game strategy involves betting on the segment which offers the second highest Monopoly Live RTP. You are required to bet on the number 10 segments in order to bring in 10:1 odds. For every win you get on the number 10, you must then put 10% of those winnings on 2 and 4 rolls whilst increasing the bet on the rolls by 10% for every win on the number 10.
The expectation here is that you will be able to hit enough big wins to make the strategy a profitable one. However, we recommend a larger bank roll for this one due to the fact that it can sometimes take a while to hit your first win/payout.
MONOPOLY LIVE TIP 5: NUMBER 1 AND ROLLS STRATEGY
The Number 1 and Rolls strategy is our second favourite on this list. The premise is that you can place bets on the number 1 which should bring in small but consistent profits whilst you will also be able to take advantage of the wheel landing on either of the rarest Rolls segments. Of course, like all the Monopoly Live strategies here, they reply on a bit of luck and are not guaranteed to trigger wins galore.
MONOPOLY LIVE TIP 6: PLAY WITHIN YOUR BANKROLL
When you play Monopoly Live for real money online, it is easy to go a little bit crazy and make larger and larger bets. The maximum bet when playing Monopoly Live is £1,000 per spin whilst the minimum bet is £0.10 per spin. We always advise you to play within your bankroll. If you end up losing your bank roll you should immediately stop playing. In fact, you should never play with more than 10% of your bank roll per session. If you have a bank roll of £1,000, then you should just play with £100 of it per session. If you do lose, you will only have lost 10%.
Bankrolls are important for any gambling games. Professional poker players will always tell you the positives of good bankroll management. The same should be used for live casino players.
MONOPOLY LIVE CHEATS AND TRICKS AT LIVE CASINOS
There is no way to actually cheat when playing Monopoly Live. However, you can use the TopLiveCasinos Monopoly Live tips in order to boost your percentage odds of winning.
Many of the hints and cheats prioritise utilising a strategy as well as good solid bankroll management. Additionally, hitting a Rolls segment early on increases your chance of a winning session.
BEST MONOPOLY LIVE SITES
To help you on your journey, we have put together a list of the best Monopoly Live sites which will allow you to play Monopoly Live as well as other Monopoly themed casino games.
PLAY MONOPOLY LIVE ONLINE
Now that you know all of the different Monopoly Live strategies, tips and cheats, you are ready to utilise your knowledge by playing live for real money. The TopLiveCasinos recommendation is to sign up to PlayOJO which allows you to play Monopoly Live and several other Monopoly themed games. PlayOJO is also one of the only UK live casino sites which will offer you a welcome bonus which can be used on live casino games. Of course, there are lots of other live casinos available which can be found via our live casino reviews section. Just don't forget to claim your live casino bonuses when you sign up.
CONTRIBUTORS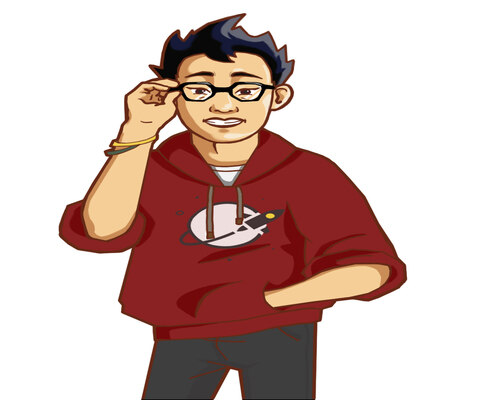 Greetings, I'm Rupert Zeng
Rupert Zeng is a recent graduate and is responsible for all the guides on TopLiveCasino. Rupert loves everything about the technical aspects of live casino games. He also loves coffee.
Technical analyst since 2022