Written by Rupert Zeng | Reading time 4 mins
One of Pragmatic Play's newest live casino games, Snakes and Ladders Live is based on the classic British game we all played as children. Pragmatic Play has adapted the board game into an all new and exciting live casino game which offers the usual excitement and thrills that we have come to expect from Pragmatic Play games.
LIVE CASINOS WHERE YOU CAN PLAY SNAKES AND LADDERS LIVE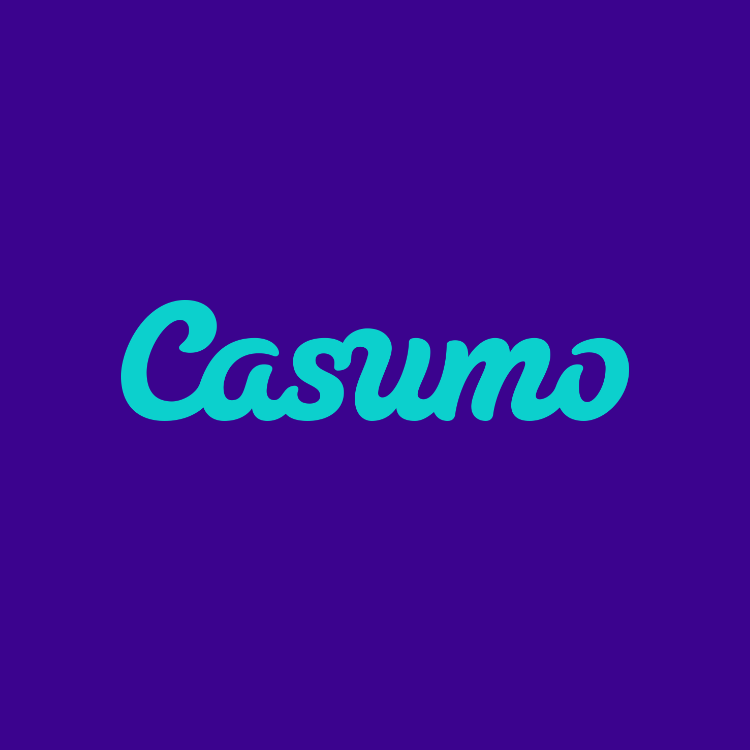 100% Live Casino Matched Deposit Bonus up to £25 + 20 Sahara Riches Free Spins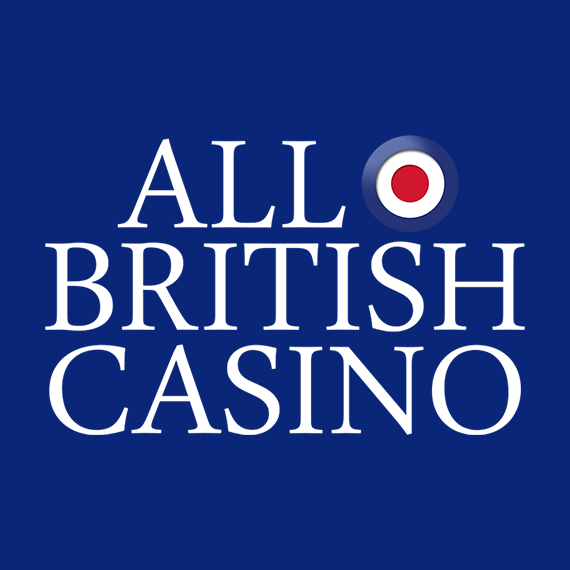 100% Live Casino Matched Deposit Bonus up to £100 + 10% Cashback on all losses
If you are unfamiliar with live online casino games, it may be a little tricky at first to know what to do. Below, you can find a step-by-step guide on how to find and play Snakes and Ladders Live.
Sign-up to an online casino which has a live casino lobby and offer Snakes and Ladders live. The live online casino sites at the top of this page all offer the chance to play Snakes and Ladders Live.
Go to the live casino lobby.
Type 'Snakes and Ladders' into the search bar and click/tap to begin playing.
Ensure that you have topped up your casino account. £10 is usually enough to begin playing.
Begin to play Snakes and Ladders Live!
SNAKES AND LADDERS LIVE: THE RULES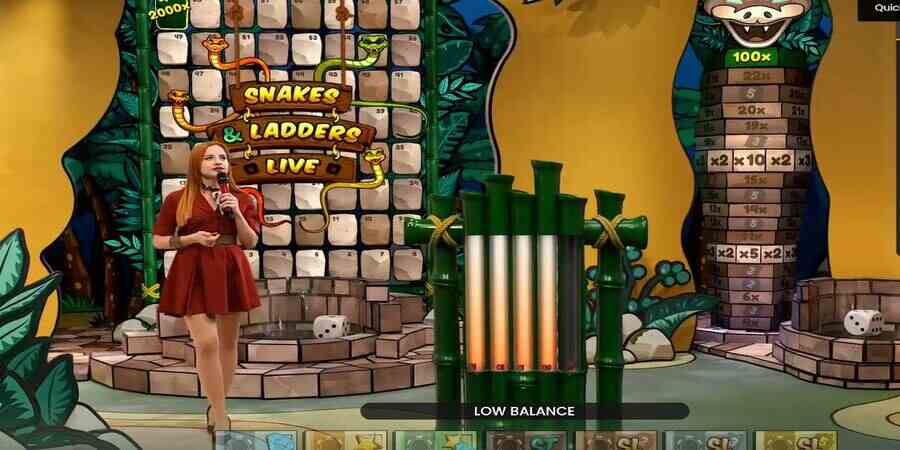 Like all live dealer games, Snakes and Ladders Live is available to be played 24 hours a day and seven days per week. Snakes and Ladders Live mainly involves betting on the rolls of four dice. The main game is played with four dice. If the Snakes and Ladders bonus round is triggered, a fifth dice is added which determines the type of bonus; Bronze, Silver or Gold.
There is also another bonus round called Snake Totem which is played on 18 tiles. Each tile features either a multiplier or a Snakes and Ladders bonus game. One roll of a dice awards the prize displayed on the corresponding tile. Rolling a six helps you to move up another level and earn more dice throws.
SNAKES AND LADDERS LIVE: BASE GAME
Seven betting options are available in the main game:
Diamonds
Stars
Stars and diamonds combo
Snake Totem bonus
Snakes and Ladders Bronze bonus (2 rolls)
Snakes and Ladders Silver bonus (3 rolls)
Snakes and Ladders Gold bonus (5 rolls)
After all bets have been placed, the host/dealer will initiate the rolling of the four dice. if two or more dice show the SL symbol, the Snakes and Ladders bonus game is activated and the fifth dice automatically rolls. If your bet covers a winning combination, then you will receive the corresponding payout. All Snakes and Ladders payouts can be found further down this page.
SNAKES AND LADDERS BONUS
If two or more SL symbols appear on the initial four dice rolls, the bonus game will be activated. The fifth dice will then roll to determine which bonus game is played: Bronze (2 rolls), Silver (3 rolls) or Gold (5 rolls).
Bonus round are played on an 8×8 grid in the studio. The board contains both snakes and ladders. The higher on the board you go, the greater the multipliers. Landing on ladders will take you further up the board, snakes will take you down. You move along the board the number of spaces the dice shows. If the dice roll is a six, you will get to repeat the roll with no sacrifice.
It is important to note that multipliers are not added onto each other, you will receive the multiplier of the final tile you land on. For example, if you are in the Bronze bonus round with two rolls and the first roll is a two giving you a 10x multiplier and the second roll is a 5 which takes you to a tile with 20x, your payout will be 20x.
It is also possible to land on Power Up tiles, this will then ensure that all multipliers across the board are increased.
SNAKE TOTEM BONUS GAME
When three or more of the main game dice contain the ST symbol, the Snake Totem bonus round will be triggered. The only way to qualify for this round is if you placed a bet on the ST spot during the betting round.
The Snake Totem bonus round is played on three levels and each level is formed of just six tiles. All the tiles are then spun and one is picked at random. The multiplier it shows is the one which is won.
SNAKES AND LADDERS LIVE: PAYOUTS
Snakes and Ladders is a live casino game with plenty of payout potential. Payouts can range from evens all the way up to a maximum payut of 10,000x the bet.
SNAKES AND LADDER LIVE RETURN TO PLAYER (RTP)
First of all, the optimal theoretical RTP is 96.42%. However, depending on the bets placed, this can alter slightly as shown below.
| | |
| --- | --- |
| BET | RETURN TO PLAYER |
| Diamonds | 96.30% |
| Stars | 96.30% |
| Stars and Diamonds combo | 96.30% |
| Snake Totem | 95.09% – 96.26% |
| Snakes and Ladders Bronze | 95.57% – 96.26% |
| Snakes and Ladders Silver | 95.18% – 96.31% |
| Snakes and Ladders Gold | 95.71% – 96.42% |
SNAKES AND LADDERS LIVE: FURTHER GAME INFO
The minimum bet is £0.10 whilst the maximum possible bet is £4,500. This makes Snakes and Ladders Live one of the top live casino games for high rollers.
Features in Snakes and Ladders Live:
Bonus games
Multipliers up to 10,000x
Live dealer
VIDEO PERFORMANCE
Snakes and Ladders Live is filmed from a live studio operated by Pragmatic Play. The dealers here are fully trained and professional so that gamblers can enjoy a unique experience. Live Snakes and Ladders can be played on desktops, tablets, laptops and smart phone devices.
TOPLIVECASINOS VERDICT

"A fun live casino game offering big potential wins and excitement. The bonus round is triggered often and there is always a one in six chance of receiving more free rolls."

— TopLiveCasino's Live Casino Team
CONTRIBUTORS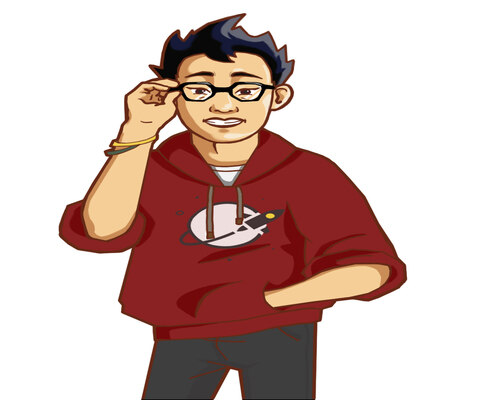 Greetings, I'm Rupert Zeng
Rupert Zeng is a recent graduate and is responsible for all the guides on TopLiveCasino. Rupert loves everything about the technical aspects of live casino games. He also loves coffee.
Technical analyst since 2022